Customer service is one of the many dying breeds in the world these days. Many companies are looking for new ways to make sure they do not miss needs from existing customers as well as future customers. Adding a click-to-chat function to your website can ensure you never miss anything from your customers or future customers again.
Stop and think, if you are the consumer and you want something or want something answered, how long do you wait to get an answer until you go to the next place to get that answer?
We as humans today have incredibly short attention spans. If you are struggling with bad customer service, getting bad google reviews, or just want to grow your business in a positive way then keep reading.
LiveChat is a solution that we have tested and used to grow our businesss. It has supported customer growth by ensuring you don't miss a thing.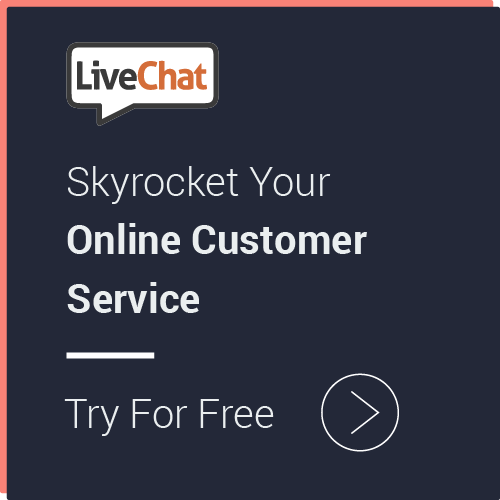 I want to introduce LiveChat to you.
LiveChat is a chat software tool that improves your online customer service. It enables you to immediately respond to customers' questions and monitor their online behavior.
With LiveChat, you can serve several customers at once,without keeping them waiting. By issuing customized chat greetings, you can proactively engage visitors and start a chat with them. While chatting, you can easily send and receive files without having to resort to 3rd party services.
The LiveChat window comes in 36 languages and a variety of colors and styles. To make the chat option more visible for your visitors, you can set up an eye-catcher that will get their attention. You can also adjust the feel and look of the chat window using CSS styles.
Ready to try it out?
Sign up
for a free 14-day trial and test all the features!
See How LiveChat Works
LiveChat sends you reporting each week so managers can see how responsive their team was. It shows how many chats were requested and how many chats were missed. You can see on a weekly basis how your team is providing the customer service you need.
LiveChat Pricing and Features
LiveChat starts out at $16.00 a user per month if paid out annually and $19.00 per month if paid month to month for the Small/Home office package. This package includes:
– Unlimited agent accounts
– 60-day chat history
– Basic widget customization
– Ticketing system
– Data security
The next level is for a full time support team starting out at $33 a month per user if paid in full and $39.00 a month if paid month to month. This option includes all of the above plus:
– Full widget customization
– Basic reporting
– Agent groups
– Multiple brandings
1. The third level, which is good for a company with a customer service department, starts at $50.00 per month per user if paid in full for the year and $55.00 a month if paid month to month. This option includes all of the above plus:
– Advanced reporting
– Staffing prediction
– Work Scheduler
The "Enterprise" level, well you need to contact LiveChat to get more infomration, but below are the added features:
– Dedicated acc. Manager
– Deticated software engineer
– Product training
– Software engineer support
– Security assistance
– Single Sign-On (SSO)
To learn more about pricing and to get a better look at a comparrison of each plan please visit the pricing page.
Mobile App
Being a busy world, LiveChat also offers a mobile friendly app that helps you respond to your customers on the move. Depending on your business, this function can be incredibly helpful to ensure your customers get the response they need.
If you have any questions please feel free to contact us or fill out our newsletter form below to stay up to date with new products and services.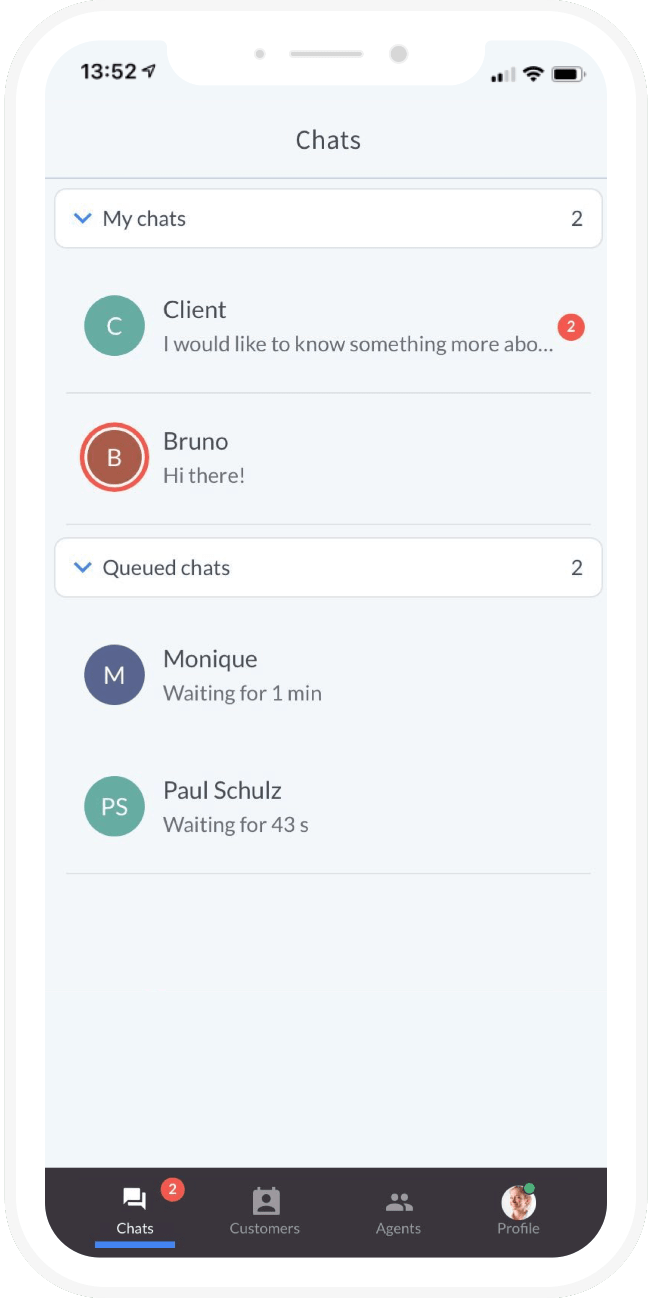 For a limited time, we are able to get you a free trial and 15% off for up to 1 year.
Want to learn more? Let's Connect!